As always, we have been trying out lot of new food products. As it is a New Year and many people, myself included, are trying to make an effort to eat a little more healthily to feel detoxed, fit and full of life, I thought I would share with you some of the healthier foods that we have been trying lately.
LivLife Bread
LivLife is a bread with 50% fewer carbs per 100g, compared to regular seeded, white and brown sliced loaves. It is baked with a mix of linseeds, sunflower and pumpkin seeds. It is lower in carbs as vegetable protein flours have been used to replace some of the wheat flour. It is 68 calories per slice.
When I first heard about this bread I was quite interested, as I find it really hard to reduce carbs. I did wonder whether it would taste okay, or be too different in taste from the regular bread that I am used to but actually I am enjoying eating it and it has still retained the familiar bread-ish taste!
You can see above – LivLife bread made into a sandwich on the left, and a toasted slice on the right. It tastes good both ways, and is also great to accompany soup. I had vegetable soup with a slice of LivLife bread earlier for dinner.
To see a recipe for Spicy Cajun Salmon Sandwiches from LivLife click here.
If you want to find out more about LivLife follow them on Facebook where they are also running competitions asking people to share their #LivLife pledges
Nogii and Nogii Kids bars
Nogii bars are well known in the USA and have just launched here in the UK. They are suitable for the Paleo diet as they are high in protein, and are gluten free. The Nogii bars are free from trans fats, hydrogenated oils and using only natural ingredients. We tried a variety of the adults and kids bars. There are 5 types available: Nogii D'Lites, Nogii Paleo, Nogii Kids, Nogii High Protein and Nogii Super Protein.
I have to admit, I didn't love the taste of the bars but I do sometimes find that problem with gluten free foods. Although I know gluten free is healthier and some friends advise me to cut out gluten as they had great effects on their health and well being when doing so, I really do find it hard to get used to the taste of any gluten free products.
If you have made the choice for a more gluten free lifestyle, these bars would definitely be a good option though and they are very convenient to take out in your bag for a snack on the go. Another option for those looking for more gluten free foods is Orgran. I've recently tried their gluten free biscuits at our Bloggers Night In and have tried the pasta and crispbread before. Although again these are not really my cup of tea, the wide product range will be ideal for those who are on a strict gluten free diet.
All the Nogii products can be purchased from Win Naturally online or in store in the Trafford Centre Manchester.
Gordon Rhodes – Rubs, Crumbs and Sprinkles
Gordon Rhodes have a range of rubs, crumbs and sprinkles which can be used for meat, fish or vegetables. These are great for either using in main meals or for making healthy party nibbles which will be much more wholesome than buying ready made.
The brand was founded by the late Gordon Rhodes, inspired by his love of exploring the globe in search of exotic tastes and flavours. This is the first time that I tried any Gordon Rhodes products and I found them really handy to have in the cupboard. They have a strong and taste which my family and I enjoyed, much better than something bland!
These can be used in loads of dishes, and sprinkling the lazy hazy summer sprinkle over you salads is about as easy as you can get! It might help to liven up your salad if you are eating plenty of them throughout january!
I also liked to make chicken bites with some cubed chicken breast and the easy crumb easy go seasoned crumb mix. This can work as a healthier alternative to chicken nuggets.
You could serve these with chips oven baked or fried in an air fryer, if you want a healthier twist on the traditional children's tea time favourite – along with some chopped carrots and cucumber, sweetcorn or whatever vegetables your little ones enjoy.
We also ate these chicken bites with couscous and mixed vegetable dishes, which makes a healthy and really filling dinner.
For healthy and convenient lunch ideas, don't forget Ryvita. There are plenty of ways to mix it up and keep it interesting with different varieties and toppings. I have been taking part in #Ryvita31Ways challenge which you can see here (includes the full 31 day plan)
Another healthy addition to our home is our new Brita Torlan 3 Way Water Filter tap. This was just installed yesterday! So it's too early to tell you much about it, but I am quite excited to have it and to see whether we notice a difference with drinking filtered water rather than regular tap water.
Linking up to: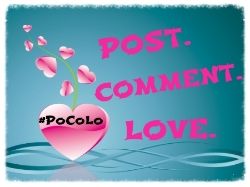 Have you been trying any healthy foods or any new healthy habits this New Year? How is it getting on? Please share your recommendations with me in the comments!
Like this post? Follow us for more!
*Disclaimer: Products included in the post have been sent as PR samples. Affiliate links are included.
Anna Marikar, mum of four and seasoned blogger, has spent over a decade sharing her parenting journey and passion for kid-friendly crafts and free printables.
Her easy-to-follow craft ideas and practical parenting advice have transformed In The Playroom into a cherished resource for parents.