Grandma's Trunk is a fun 5 in 1 set of literacy games from Learning Resources. This set is so beautifully made, and Mr Z enjoyed playing it with me.
The idea for Grandma's Trunk was created by a preschool teacher, and the game is recommended for age 5+. I do think younger children would also enjoy it though, playing the games with simplified rules. Some variations for slightly younger children are given in the rule leaflet which is included.
The 5 games included are:
What Comes Next? – This works on reviewing alphabetic sequence
Memory Time – This works on auditory memory
Letter Sequence Memory – This works on both the above skills
Grandma's Riddles – This works on logical thinking
Grandma's Adventures – A cooperative storytelling activity.
The variety between all these games means that Grandma's Trunk has loads of play value, and children are learning with every game.
The majority of the games use the alphabet cards which you can see in the top picture but Grandma's Riddles has its own extra cards:
This was Mr Z's favourite game out of the five. He loves anything that's like a riddle or a quiz! As well as putting his logical thinking to the test, it gave him a chance to practise his reading when reading out all the cards. We played it by reading out all the questions and then guessing, and then made it harder by reading them out one by one to see whether we could guess before hearing all of the clues.
The alphabet cards are all really beautifully designed. They are illustrated by Canadian illustrator Tascha Parkinson who was inspired by her own Grandma's trunk of art supplies when she was young.
All the card is nice and thick so it looks like it will last well. After being played with a few times ours still look totally as good as new, they don't get bent or scuffed at all. The alphabet cards are all double sided; one side with the picture and letter and one side with just the picture.
Grandma's Trunk is a great collection of games to help develop early literacy skills in a fun way. I can see it getting plenty more use in our house! It's a great addition to any home with young children or to a classroom.
Have you ever played Grandma's Trunk? Which of the 5 games do you think your child would enjoy the most?
Linking up to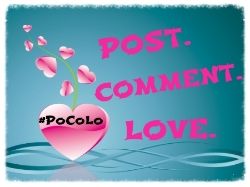 Anna Marikar, mum of four and seasoned blogger, has spent over a decade sharing her parenting journey and passion for kid-friendly crafts and free printables.
Her easy-to-follow craft ideas and practical parenting advice have transformed In The Playroom into a cherished resource for parents.